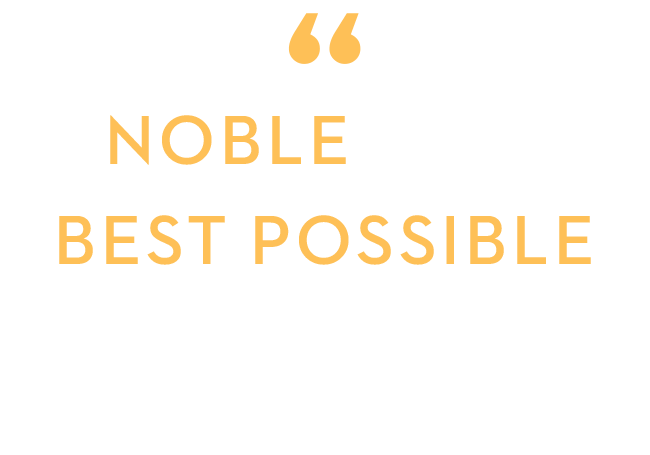 A monthly series:
Where Discovery Creates Hope
Where fear becomes hope: How a cancer diagnosis gave Tori a larger sense of purpose
Tori Jaffray thought the thickening around her waist was simply the common but dreaded "menopause midsection." She upped her work-outs, but the problem only grew until, one night, at dinner, there was hardly room for food.
A trip to urgent care led to a diagnosis that, more than a year later, still brings tears to this Orono woman's eyes. "The doctor told me I had stage four ovarian cancer," she recalls. "My husband and I were like, 'What?'"
"I'd never had a health issue in my life."
This is a special place.
"We live our lives with a picture of how things are supposed to be," observes Dr. Jakub Tolar, Dean of the University of Minnesota Medical School. "And then a hammer comes in and trashes everything. It's really difficult to put it back together, because you have cancer. And we want to focus on you, to look at you seen through the deep and accumulated knowledge of the medical craft, so that picture makes sense again."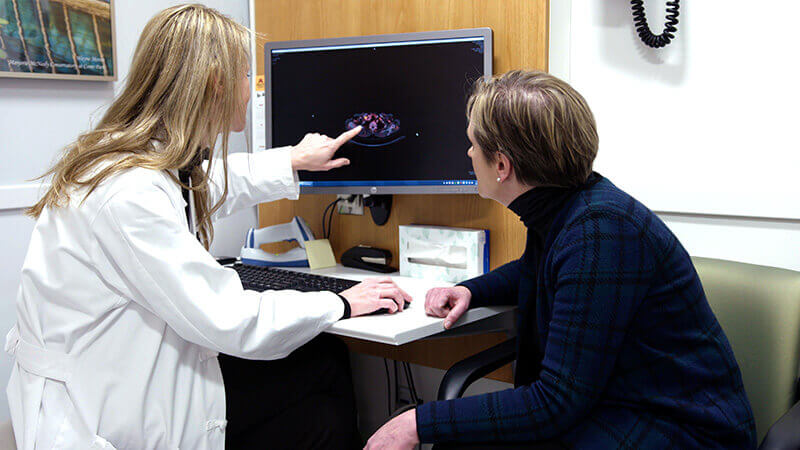 You want to be operated on yesterday.
"When Tori first came into my office, she was very scared," recalls Dr. Melissa Geller, a gynecologic oncologist at the Masonic Cancer Center, University of Minnesota.
"She told of being passed from physician to physician and to feeling like treatment for her disease was being put off. I looked at her CT scan, did an exam – and had her on my operating schedule within a week."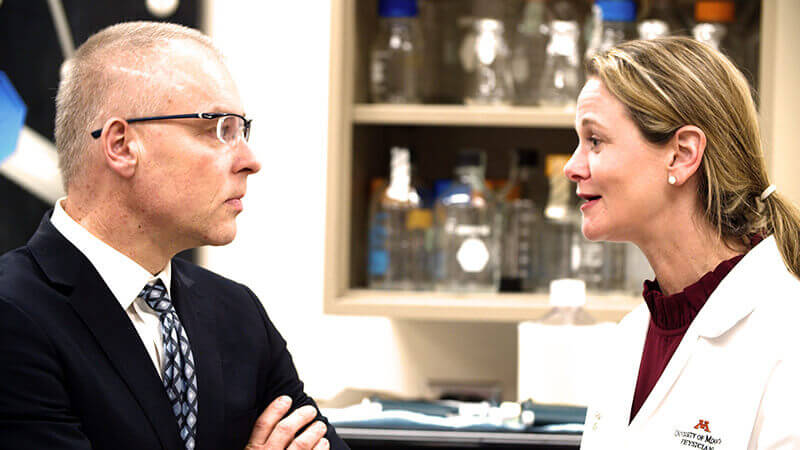 It's daunting.
The trouble with ovarian cancer is that there is no test, no screening for it. Making matters worse, the disease's symptoms are vague and easily mistaken for something like menopause.
Oftentimes, when Dr. Geller first sees patients, they look like they're nine months pregnant. And, by then, the statistics aren't good. Less than 15% of patients like Tori will be alive in five years. While colleagues work on a screening test, Dr. Geller and her team push for more effective treatments.
"What's so exciting is that we had a trial open to her," says Dr. Geller. "It involved checkpoint inhibitors that rev up a patient's immune system to fight the cancer."
Tori looks forward to tomorrow
Tori's scans and blood work look encouraging, plus she feels "fantastic."
Other than a nose that seems to run all the time, Tori sometimes finds it hard to even believe she has cancer. She's back at work full-time, back exercising, back taking long walks with her husband, back to her picture of life.
Tori does worry the cancer will come back. But Dr. Geller assures her that she and her team will be there when it does. They are, in fact, working in her lab on a promising immunotherapy involving natural killer cells.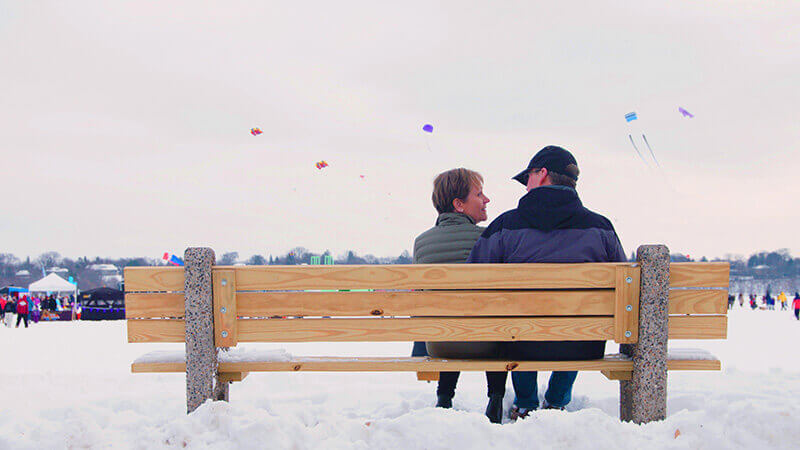 Says Dr. Geller: "Cure it? Maybe not in my lifetime, but I hope to at least push the field forward so that one day we can."
And, along the way, make a difference for patients like Tori.
Says Tori: "I look at my relationship with the Masonic Cancer Center, University of Minnesota as a partnership.
"I need them and they need me. They're doing everything they can to help keep me alive and prolong my life.
"And I feel like in return I need to do my part. Participating in these clinical trials may not help me, but maybe somebody else's life down the road."
How Checkpoint Inhibitors Work:
T-cells (and natural killer) cells are part of your immune system. They patrol your body looking for foreign cells―like bacteria, viruses, and cancer cells―to eliminate them.
So your immune system doesn't attack your healthy cells, T-cells have protein receptors called "checkpoints" on their surface. When T-cell checkpoints contact the checkpoint proteins of healthy cells, attack mode is switched off and there is no immune response.
Usually when T-cells contact cancer cells, the normal checkpoint proteins are absent, attack mode is switched on, and an immune response eliminates the cancer cells.
Cancer cells are smart and can develop the ability to trick T-cells into switching off their attack mode. Without an immune response to destroy them, cancer cells survive and multiply.
Checkpoint inhibitors are a class of drugs that help your immune system battle cancer by disabling the checkpoint proteins on immune cells or cancer cells. This releases the brakes on the immune cells, leaves attack mode on, and allows them to fight the cancer.
Checkpoint inhibitor drugs rob cancer cells of a way to protect themselves and allow a person's own immune response to attack the cancer.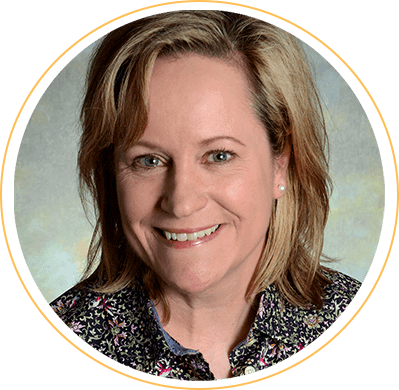 Tori Jaffray
Patient | Orono, MN
Tori Jaffray is in her mid-fifties, works at a Minneapolis law firm, and lives in Orono, Minnesota. She's dedicated to exercise and fitness, and enjoys long walks with her husband on the trails near her home.
She was first diagnosed with cancer at the age of 55. A friend referred Dr. Geller and the Masonic Cancer Center, University of Minnesota. She's been a patient there ever since.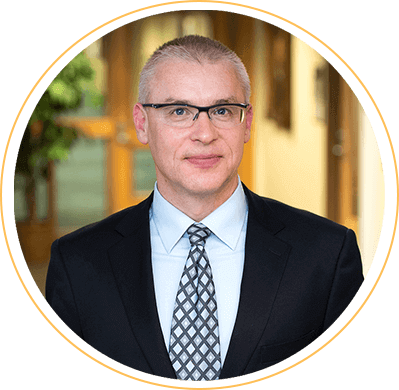 Dr. Jakub Tolar
Dean of the University of Minnesota Medical School
The University of Minnesota Medical School educates physicians. That's an important part of academic medicine. But that's not all we do.
The goal of academic medicine is to treat patients while looking for better therapies. We take the toughest problems from the clinic and look for solutions in the research laboratory. Many of our physicians—leaders in their fields—are also scientists.
Tori's story is just one example of how academic medicine helps people.
With our clinical partners, we hope to bring cutting edge care to communities statewide, giving more Minnesotans access to the benefits of our medical research.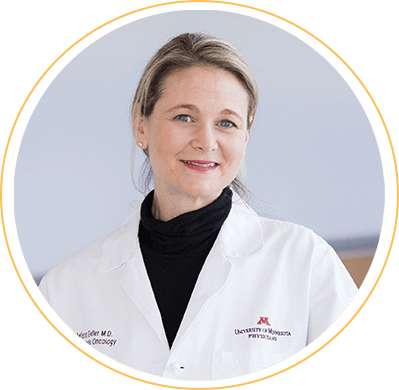 Dr. Melissa Geller
Associate Professor and Division Director of Gynecologic Oncology
Dr. Geller splits her time between the laboratory and the bedside – pushing for more effective treatments, on the one hand, helping patients make the most of today, on the other.
"What makes her great is that she understands the profound impact that cancer has on the lives of her patients," says Dr. Jakub Tolar, Dean of the University of Minnesota Medical School.
Resources:
M Health Fairview Masonic Cancer Clinic
The Masonic Cancer Center, University of Minnesota is your resource for cancer care, and the only comprehensive cancer center in the Twin Cities to receive an "Outstanding" designation by the National Cancer Institute.
Appointments: (612) 676-4200
Resources for Gynecological Cancer
Designated a National Center of Excellence in Women's Health by the US Department of Health and Human Services, our cancer center has achieved among the highest five-year cancer survival rates as determined by the International Federation of Gynecology and Obstetrics.
Clinics:
Patients can expect a new and extraordinary experience when they visit our M Health Fairview Clinics and Surgery Center. With a wide range of specialists located in one easy to access location, the space is designed for collaboration and allow our care teams to work together in new ways to meet each patient's unique needs.
Minneapolis: (612) 676-4200 | Toll Free 855-486-7226
Maple Grove: (763) 898-1000
Masonic Cancer Center Oncology Resource Line
The Masonic Cancer Center is a collaborative research environment focused on the causes, prevention, detection, and treatment of cancer; applying that knowledge to improve quality of life for patients and survivors; and sharing its discoveries with other scientists, students, professionals, and the community.
Clinical Trials at the University of Minnesota
The University of Minnesota Medical School is known for groundbreaking healthcare. Many discoveries can't help people until they go through clinical trials. Our researchers are actively involved in clinical trials to learn if promising new treatments, techniques, and therapies are safe and effective—and to ultimately help create a healthier future for everyone.
Inspired
Contact us at: