Once a patient, always family
It was just a dental check-up.
But, when Tim McDonald's dentist took one look at his X-rays, routine turned rare.
Tim, 64, had a golf ball-sized hole in his lower jaw, just above the bottom of his chin. Further examination revealed the unfathomable to a guy with really no symptoms to speak of: a very unusual cancer.
Tim, from Grantsburg, WI, endured the removal of his entire lower jaw and reconstruction using a bone taken from his lower leg.
Then he weathered six weeks of radiation therapy while pinned under a hockey goalie-like mask.
A year into recovery, tears well up when this husband, father and grandfather thinks of the times he felt like giving up.
What saved him was not only a loving family that refused to let go of their "Pop Pop," but a humble doctor who is now and forever part of that inner circle.
"I love that man," Tim says of Dr. Sumit Sood, a radiation oncologist at M Physicians Radiation Therapy Center in Wyoming, MN.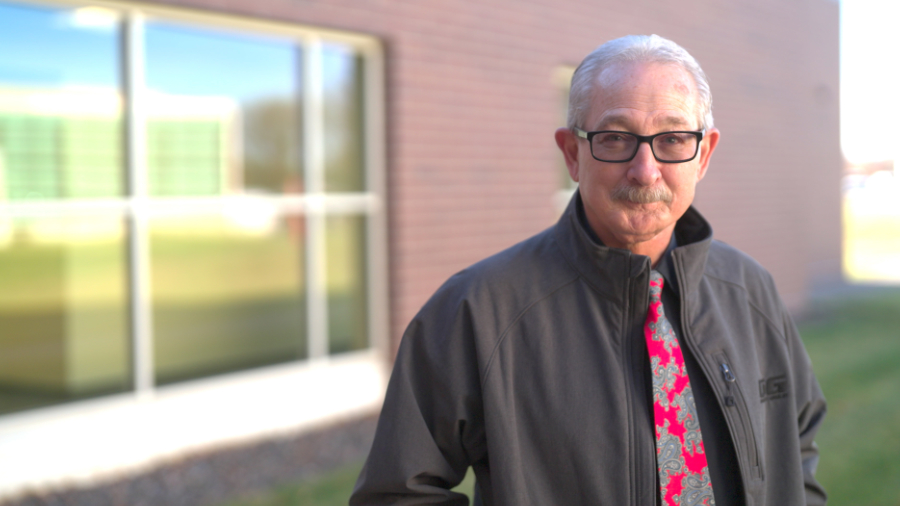 I said "Please call me Tim." He said: "No, you're Mr. McDonald."
The University of Minnesota Medical School is known far and wide for its innovative medical breakthroughs.
But this is a story about an area of care that, while every bit as powerful, is as old as humankind.
What stood out to Tim wasn't Dr. Sood's impressive resume or even the formidable team and technology behind him. It was his bedside manner.
"If you're freaking out, that man will not leave until you're OK," Tim says.
It was a very tough cancer
Dr. Sood confesses to never seeing a case quite like Tim's—but then few doctors ever do.
Clear cell carcinoma is so rare that Tim might be one of just 100 people in the world with it.
But Dr. Sood is well acquainted with cancer and especially its stubborn tendency to make a comeback. That's where he and his team come in.
Says Dr. Sood: "In case there are microscopic cells left behind, we kill them with radiation to improve the outcome."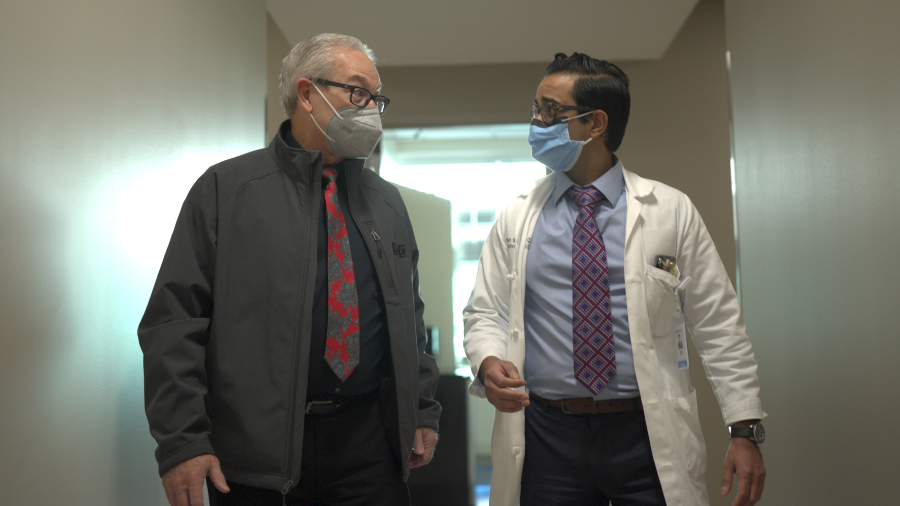 The head and neck are our toughest treatment areas
Radiation is a targeted treatment for cancer – able to zero in on an area measured in just millimeters.
Yet, it, too, has side effects – side effects that grow in intensity over the short but powerful radiation bursts.
Fatigue is what stands out most for Tim. But he also had blisters in his mouth, as well as trouble swallowing.
Halfway through treatment, he gave in and accepted a feeding tube.
Says Dr. Sood, who invites patients, before, during and even after treatment, to call anytime or just walk in: "When our team looks at a patient, we see a family member."
I look in the mirror and see this old guy
A year after radiation, Tim, cancer-free so far, still wonders how this could happen to a guy who doesn't smoke or drink.
He's riding his Harley again, along with his wife, Kim, a former EMT whose skills came in handy nursing him back to health.
Tim's taste buds, he says, are still in recovery. That beloved Diet Coke, for instance, tastes metallic.
Also: his lower jaw is still numb, whisker-free, missing all but three teeth and causing him to slur his "s" sounds.
But, on the bright side, there's still that loving family behind him and a brand new wardrobe item.
Tim boasts colorful socks in tribute to the doctor who is famous for them.
Says Tim: "If you have cancer, you definitely want Dr. Sood and his team on your side."
New Technology Used in Radiation Therapy
Dr. Sumit Sood shares his insight on radiation technology
1. IMRT-- Intensity-Modulated Radiation Therapy
2. Dose Painting
PUTTING DISCOVERY INTO PRACTICE
M Physicians are an extension of the University of Minnesota Medical School. As Medical School faculty, they are always looking for new and better ways to treat patients, whether in the laboratory or the clinic. And through clinical trials, cutting-edge therapies are sometimes available to patients when the standard of care is no longer enough.
What is Academic Medicine?
Most medicine is practiced within what is called "the standard of care." Simply put, "standard of care" is the treatment that is commonly accepted for treating illness. This is a good thing! It means that patients receive treatments that are known to be generally effective and reliable.
The goal of academic medicine is to treat patients while looking for better therapies. It takes the toughest problems from the clinic and looks for solutions in our research. Many of our physicians — leaders in their fields — are also scientists.
When a patient faces an illness that requires treatment that exceeds the standard of care, academic medicine can provide access to newer therapies.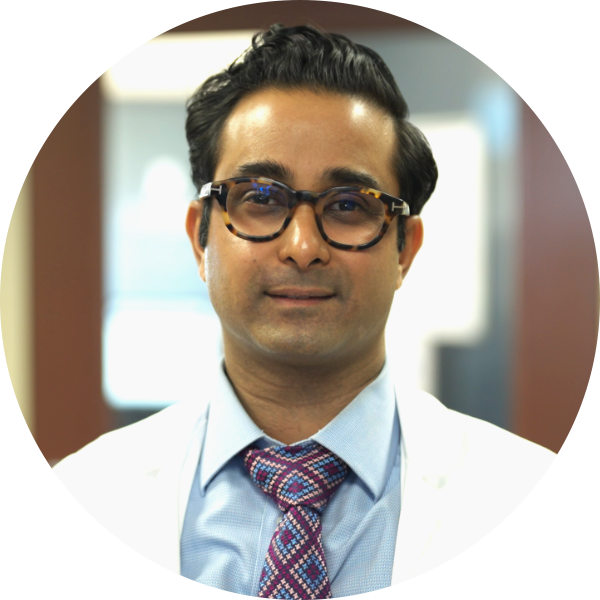 Sumit Sood, MD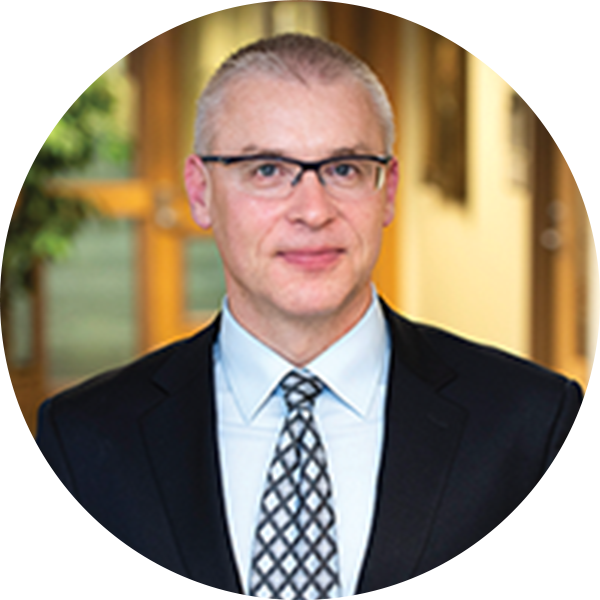 Dr. jakub tolar
Dean »