What happened was nothing short of tragic.
When Karen Douglas reached down to pet a dog at a dog park—in her words—"it nipped" her.
Unfortunately, it was more serious than that. She wound up losing a large part of her nose.
What happened next was nothing short of miraculous. Karen's emergency room doctor, in an understatement, said he had just the guy to reconstruct her nose.
His mentor: Dr. Peter Hilger, only one of the world's best known facial plastic surgeons.
Says Karen: "You wouldn't think a top surgeon like that would live in Minnesota." California, maybe.
Says Dr. Hilger, of M Physicians Hilger Face Center in Edina: "Our face is how we interface with the world. To be able to favorably influence that dynamic is wonderful."
I love the combination of science and artistry
There's a good reason Dr. Hilger practices here.
He's from the fourth generation of his family to practice a craft that, because it involves the face, isn't just physical.
Hilger's father pushed the boundaries of this medicine while treating wounded soldiers in World War II, and returned to devote his career to patients in Minnesota.
Hilger's influence, which includes volunteer missions overseas, goes beyond the thousands of people like Karen he's helped.
He teaches what he practices as a professor and director of the Division of Facial Plastic Surgery at the University of Minnesota Medical School.
In fact, Dr. Sofia Lyford-Pike, the medical director of Hilger Face Center, which is now owned and operated by the University's faculty practice M Physicians, is a former student.
She says: The Hilgers "are very much linked to what facial plastic surgery has become in the United States and even in the world."
Adds Dr. Hilger: "There are people I've trained who have now retired. I'm still having too much fun."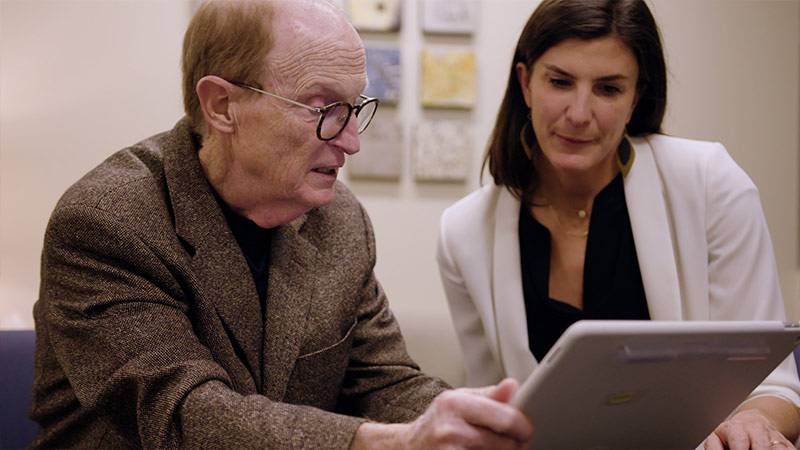 This is about hope and joy
Dr. Hilger calls his work with Karen both a journey and a partnership.
He told her it would take a half dozen or so surgeries and that things might get worse before they get better.
But he also assured her that he and everybody at the clinic would be right with her every step of the way.
Says Karen: "He cared not just about getting my face right but how I was handling the process."
Adds Dr. Hilger: "When you're on a major journey like this, you form a relationship that you never forget.
You want to help a person be made whole again.
Karen's journey featured some medical wonders:
Like taking a flap of skin for her new nose from her neck, and, for a while, attaching it to the back of another flap on her forehead.
Like taking bone from her rib to form cartilage for her nose.
And like tapping into the U's vast resources to create a 3D model for her new nose.
Says Dr. Hilger: "Hope is so important. Hope in that everybody knows it's going to require a journey, but we will get to the point where we can reinfuse joy into people's lives."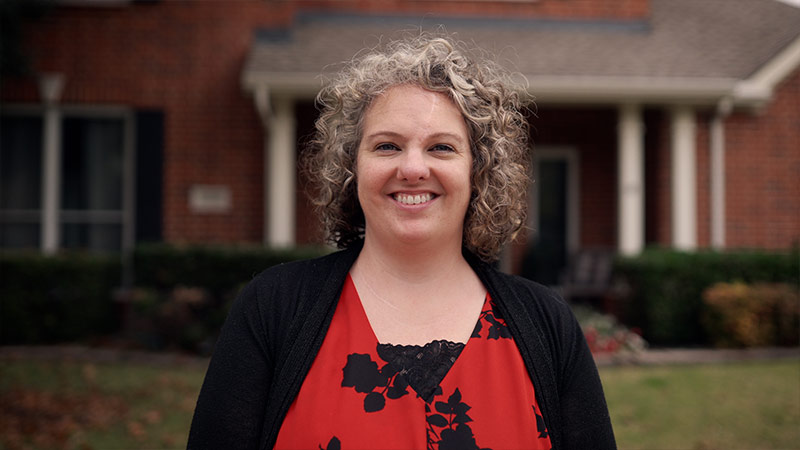 This nose is pretty beautiful to me
Five surgeries later, Karen's nose acts like a nose and more importantly looks like one—no more stares at the grocery store.
She goes so far as to call it a work of art.
But, of course, a facial injury isn't just about your outsides.
Karen says the whole experience has made her bigger, not smaller: "More realistic about the world. More prepared for the future." And, yes, still a "dog lover."
M Physicians Hilger Face Center in Edina. Opened December 20, 2021