Here comes a whole new generation of healers
When Kriti Prasad was just six, she told the babysitter she wanted to be a "shot girl," just like her physician mom.
Now, after experiences like COVID-19 and the inequities it exposed, the second year University of Minnesota Medical School student aims higher.
Says the Albuquerque native: "It's not lost on me that my white coat carries power and privilege. And so I want to use it to amplify my impact and advocate for systems level change."
Observes Dr. Bob Englander, associate dean of undergraduate education at the Medical School: "Students are thinking bigger. They want to make a better world."
And Dr. Jakub Tolar, dean of the Medical School: "Healthcare certainly needs help. It's expensive. It's unequal. It's fragmented. It's a failed business model."
People here are deeply moved to care for others.
The U's Medical School has long been an innovative powerhouse. But, in addition to using science to advance patient care, today's students want to bring that transformative spirit into the healthcare system itself.
In interviews with several of them, one thing stands out: A simple but unflinching passion to make access to essential healthcare a fundamental right for every single one of us, no matter our color, our community, our differences.
Sinibaldo Romero Arocha, a Venezuelan native with a keen interest in stem cell research and reducing the time of bringing a vaccine from the lab to the clinic, put it best. Though COVID-19 will probably prevent Sini and his classmates from experiencing that much revered in person white coat ceremony, he loves that it has sparked a much-needed conversation about social justice in his classes.
"Which is very valuable to me as an immigrant and a first generation college student," the first year medical student says.
Students' lived experiences are as important as their MCATS and GPA.
Dr. Englander says people who want to leave the world a better place are not only the kind of candidate the U actively recruits these days, but it's exactly what 21st century medicine needs.
He looks for leaders, collaborators, people who never stop learning and improving, people willing to challenge assumptions, people who not only want to provide life-changing care for their patients, but for everybody. Oh, and if that isn't a tall enough order, he mentions one more thing.
"We are not going to progress unless we have a diverse group of voices at the table," he says.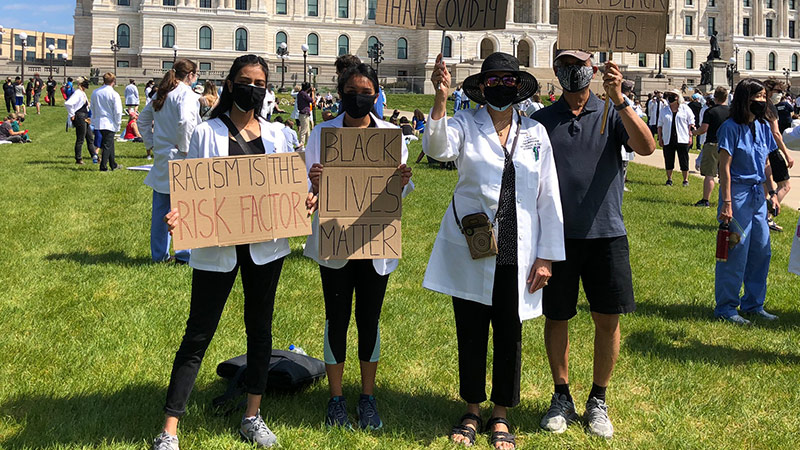 Physicians are powerful advocates
When COVID-19 hit, Kriti and her classmates were forced to shelter in place. She missed working face to face, elbow to elbow with her classmates – helping each other survive the rigors of medical school.
But, true to their belief that they can change the world, Kriti and her classmates quickly switched focus to what they could do, not what they couldn't. And when George Floyd died, the students demanded that the Medical School itself take a long, hard look at its own issues. The U's ongoing response reinforced her choice to study here.
She says: "I'm impressed with how the U embraces out of the box thinkers like me."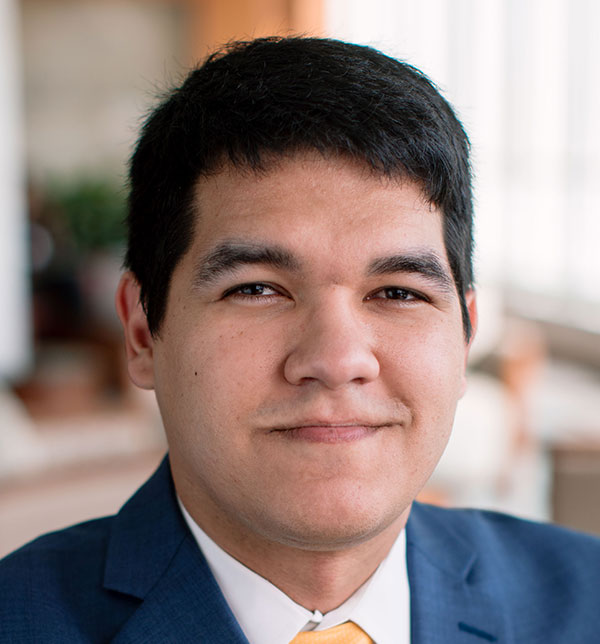 Sinibaldo Romero Arocha
MS1, Twin Cities
Hometown: La Asunción, Venezuela
A first year student in the MD/PhD program, Sini is balancing the demands of school and personal life, while continuing to focus on research and volunteering within the community.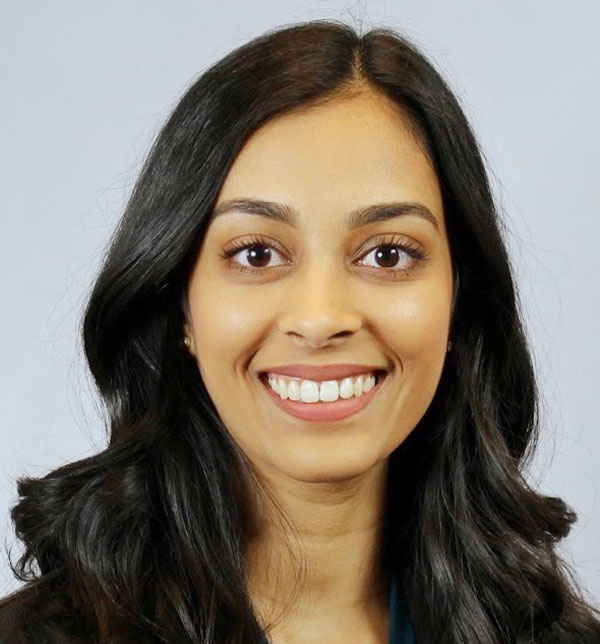 Kriti Prasad
MS2, Twin Cities
Hometown: Albuquerque, NM
Second-year med student Kriti understands that knowing patients' stories is critical to their health. She is exploring how toxic stress during the COVID-19 pandemic impacts us all.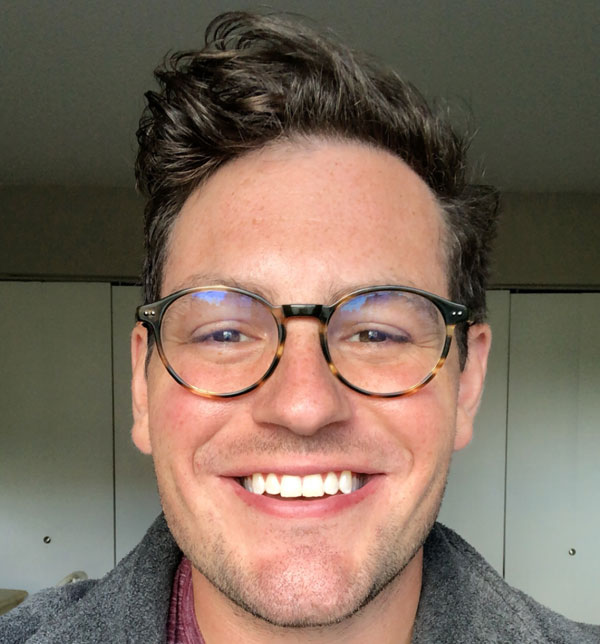 Christopher Seaver
MS2, Duluth
Hometown: Rugby, ND
Chris has been studying hard for the Step 1 of the US Medical Licensing Exam and hopes to find time to enjoy the North Shore this fall.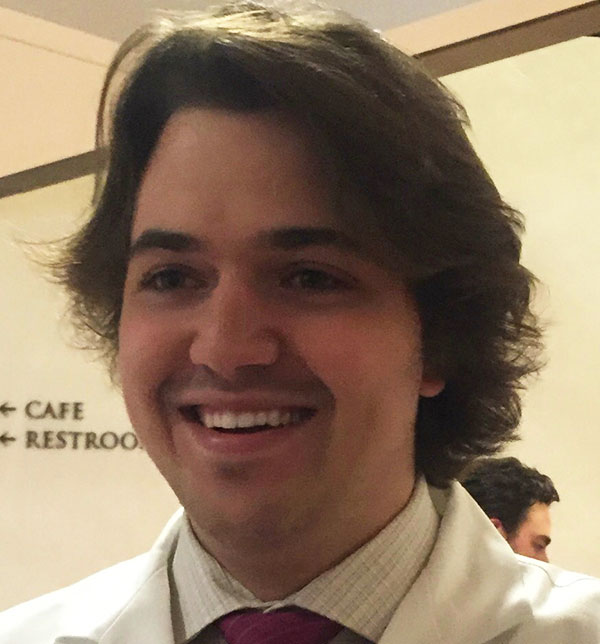 Michael LaRoque
MS3, Twin Cities
Hometown: Grand Rapids, MN
Michael is getting used to the clinical setting as a third year med student, but it's very different than he anticipated due to COVID-19.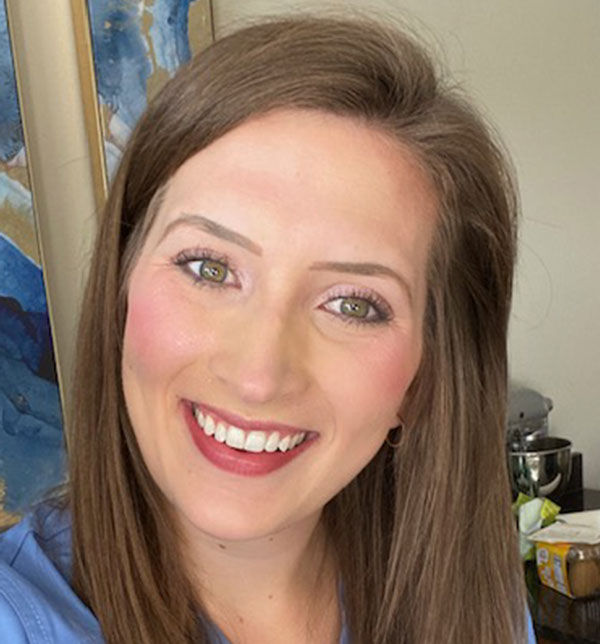 Leah Larson
MS3, Duluth
Hometown: Bemidji, MN
In Year 3, Leah is exploring possible specialties as she begins to define her future path as a physician, including whether to practice in an urban or rural setting.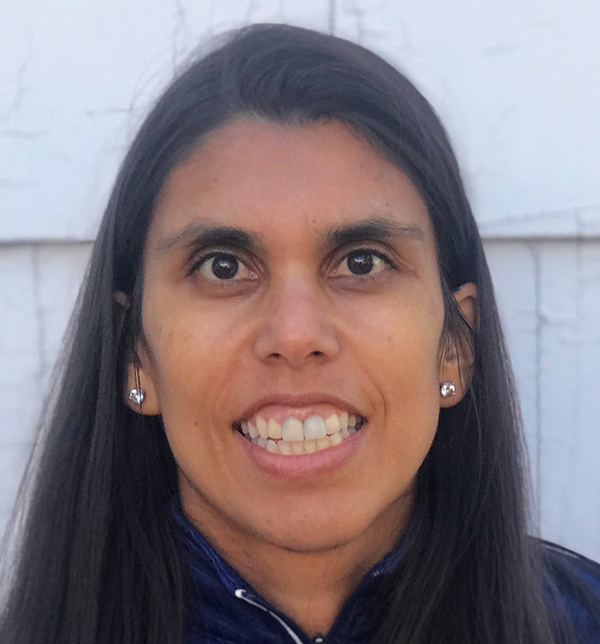 Elizabeth Ramos Young
PT, 3rd year, Twin Cities
Hometown: Redlands, CA
In her last year of her Doctor of Physical Therapy program, Liz is working with patients in outpatient, acute care, and neurological rehabilitation clinical settings around the Twin Cities.
Emily Syverud
MS3, Twin Cities
Hometown: St. Paul, MN
In her third year, Emily is soaking up knowledge about different practice options so that she can decide what specialized clinical rotations to pursue in MS4 in preparation for residency.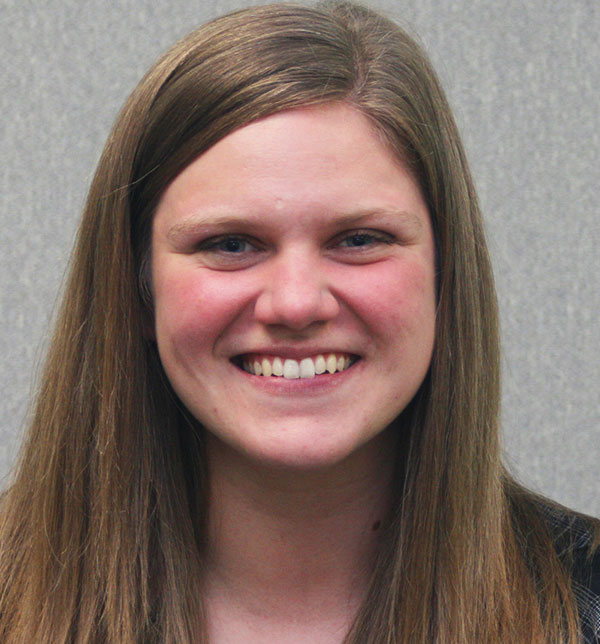 Jennifer Thomalla
MS3, Duluth
Hometown: Big Lake, MN
In Year 3, Jennifer is appreciating how much more medical knowledge she gains by having the opportunity to work directly with patients and learning about their life experiences.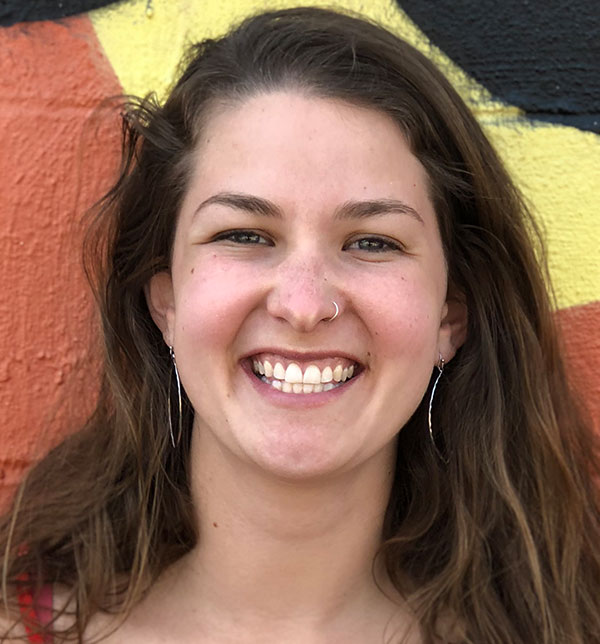 Colleen Bell
MS4, Twin Cities
Hometown: St. Louis Park, MN
In her last year of medical school, Colleen is looking ahead to interning in Pediatrics, an area she is interested in because she enjoys taking care of children.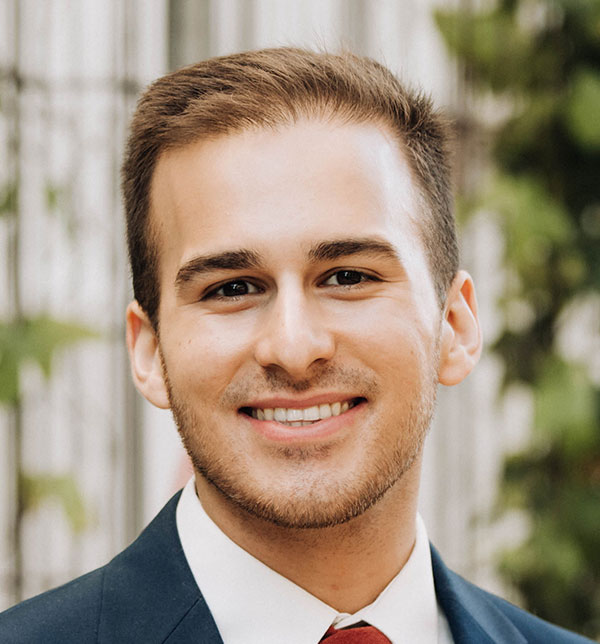 Eric Nagarajan
MS4, Twin Cities
Hometown: Prior Lake, MN
In his final year of medical school, Eric is rotating through several specialized areas of medicine while preparing for his next educational step: residency applications and interviews.