Using telemedicine to help families when they need it most
Jessica and her husband Andrew wondered if their son Elias might be autistic.
They also knew that early intervention, while his brain was still developing, was critical to providing him with the support he needed.
Trouble is, the wait list to see a specialist for the neurological disorder can be months and even a year or more long.
Fortunately, the Mendota Heights couple was referred to Bridging Barriers, a telemedicine study from the University of Minnesota's Masonic Institute for the Developing Brain.
In just four weeks, they had that critical diagnosis. Even better, they're getting coaching on how to help their four-year-old son while they climb the wait list.
"Time is neurons," says Jessica with an ever-watchful eye on her playful boy. "We can't put our son's developing brain on pause."
Agrees Dr. Amy Esler, the study's lead psychologist: "The brain, at this stage, is so malleable. Making sure kids learn to talk, for example, is much easier when they're two or three than when they're ten or 11."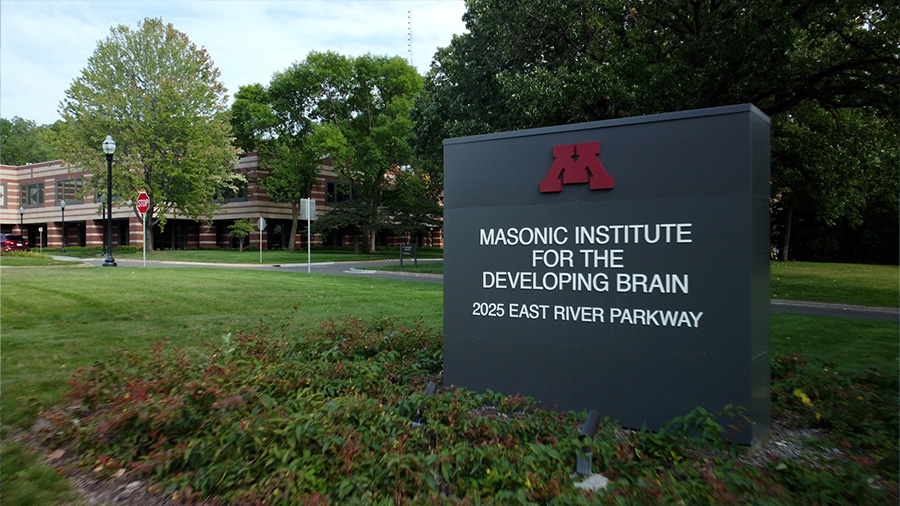 We've had a few kids start to speak
The University of Minnesota is famous for its medical breakthroughs. But this is innovation in the delivery of that medicine.
The number of people diagnosed with autism grows. But, for various reasons, the number of providers does not.
It's especially acute in Minnesota's rural areas, where specialists of any kind can be hours away.
Telemedicine not only promises to serve more patients, more easily but, at least in one sense, also more effectively.
Video calls invite care professionals into the home where they can see their patients in a more natural – and telling – environment.
Says Dr. Adele Dimian, one of the study's co-principal investigators and coaches: "What makes my day is seeing a family having fun together reaching a goal."
It's just the way the universe works
Nobody knows autism quite like Dr. Jessica Simacek, the study's principal investigator.
After a career spent helping kids with special needs, her own son was diagnosed with autism.
Dr. Simacek experienced firsthand what it's like to be on wait list after wait list, first for a diagnosis, then for therapy and more therapy, all while your child – and you – need help now.
And even though she's an expert on child development, she realized that she needed help, too, even if it's just a reassuring voice from time to time.
Dr. Simacek says: "Our goal is no families waiting."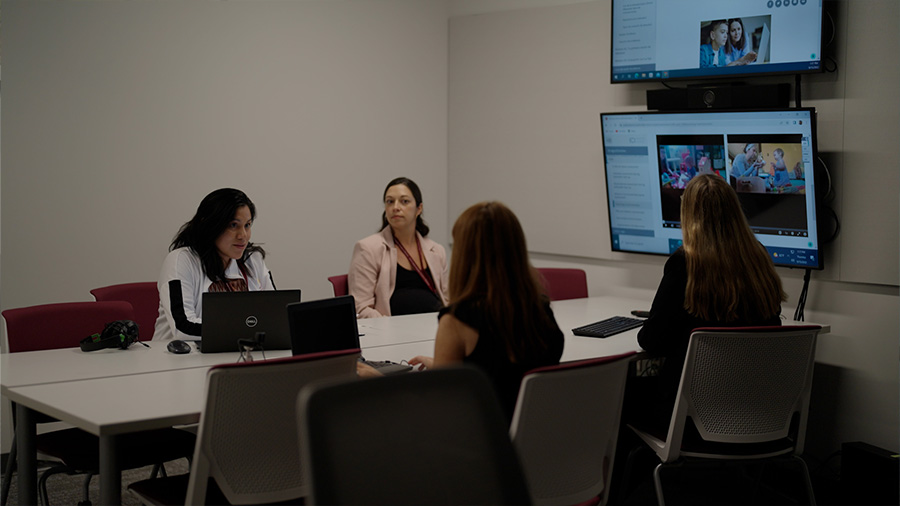 We call him our Crossfit baby
Jessica and Andrew had a reason to be extra vigilant with Elias's development.
There was a complication with his delivery – he went without oxygen for several minutes.
Jessica first noticed something different at just three months when Elias pushed himself up on his hands and knees in a determined effort to crawl.
By age 1, he was not only walking with confidence but running and even climbing.
Still, at regular check-ups, Elias's tests were normal until about three, when Jessica and Andrew noticed delays, especially in his communication skills and ability to regulate emotions.
Now, with the help of the study's early intervention, they're confident that they're doing everything they can for him.
Answering questions about autism
Dr. Emily Esler answers commonly asked questions about autism, including:
1. What is autism?
2. How prevalent is it?
3. How is it best treated?
PUTTING DISCOVERY INTO PRACTICE
M Physicians are an extension of the University of Minnesota Medical School. As Medical School faculty, they are always looking for new and better ways to treat patients, whether in the laboratory or the clinic. And through clinical trials, cutting-edge therapies are sometimes available to patients when the standard of care is no longer enough.
What is Academic Medicine?
Most medicine is practiced within what is called "the standard of care." Simply put, "standard of care" is the treatment that is commonly accepted for treating illness. This is a good thing! It means that patients receive treatments that are known to be generally effective and reliable.
The goal of academic medicine is to treat patients while looking for better therapies. It takes the toughest problems from the clinic and looks for solutions in our research. Many of our physicians — leaders in their fields — are also scientists.
When a patient faces an illness that requires treatment that exceeds the standard of care, academic medicine can provide access to newer therapies.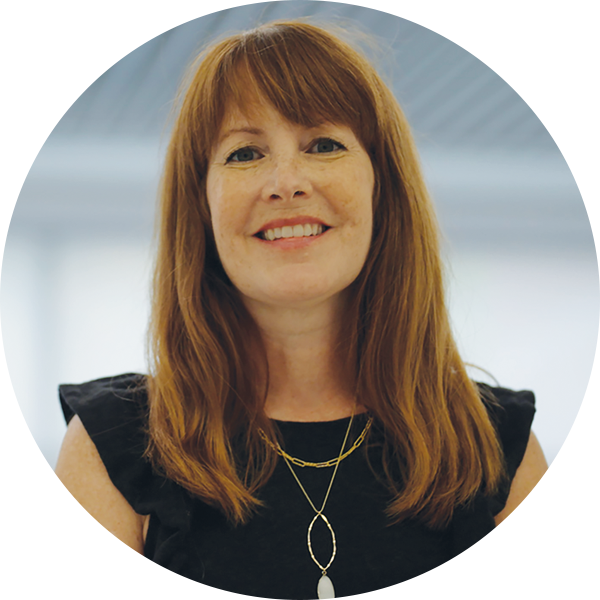 AMY ESLER, PHD, LP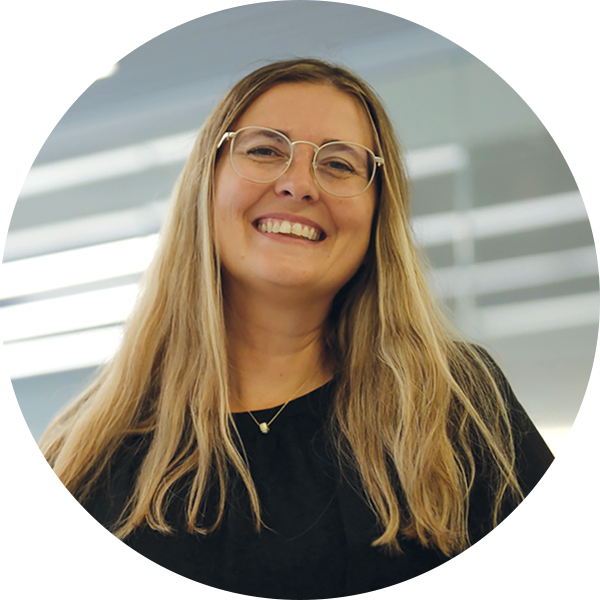 Jessica Simacek, PhD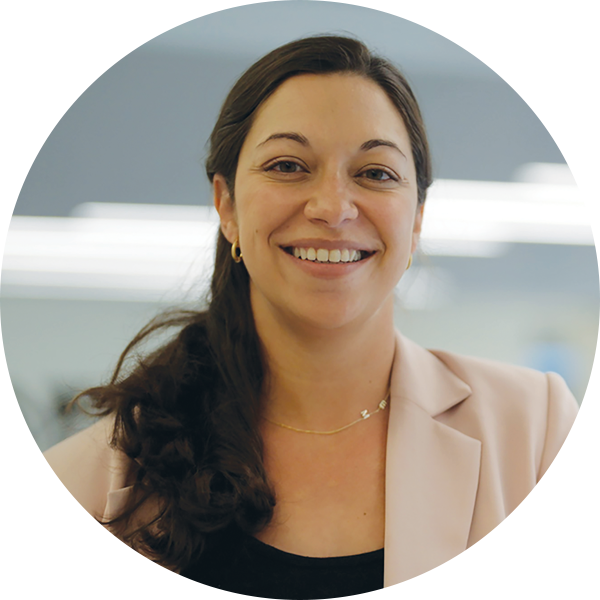 Adele Dimian, PhD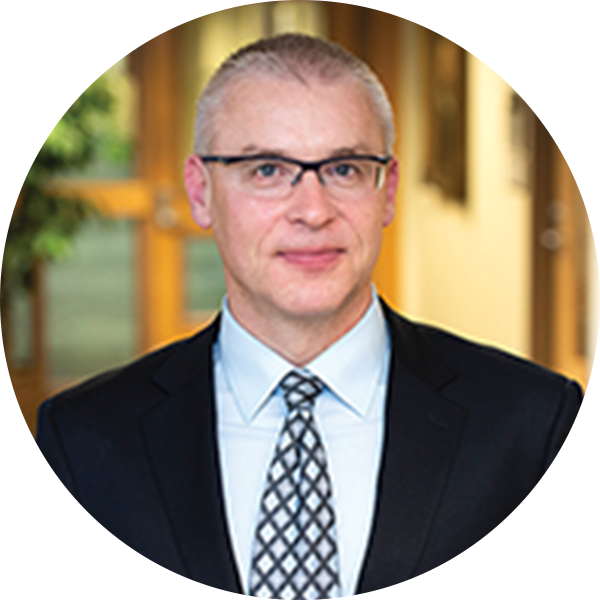 Dr. jakub tolar
Dean »