Help, hope and even some humor for an often hidden illness
Imagine never being able to stray far from the nearest bathroom. A Sunday stroll around one of Minneapolis' lakes is simply out of the question.
Imagine, too, there comes a day when even a few steps from a bathroom is too far.
A diaper is the only thing keeping you from retreating even further into your home.
That, Rhona Shwaid says, is a snapshot of her private struggle with ulcerative colitis.
It was her shrinking world for far too long, but not anymore, thanks to life-changing surgery from a University of Minnesota Medical School and M Health Fairview doctor.
"I'm what you call a fancy plumber," jokes Dr. Genevieve Melton-Meaux, a colorectal surgeon.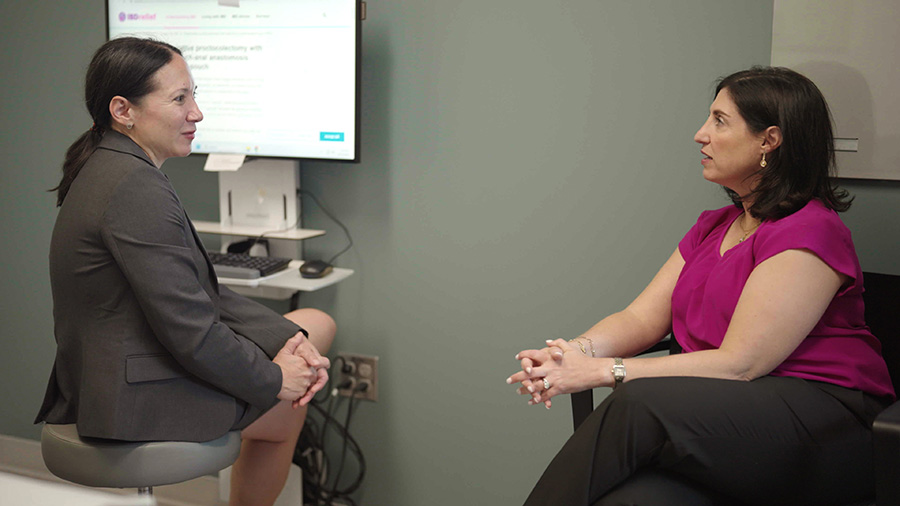 "At first, my disease was manageable."
The doctor's humor—and friendly bedside manner—goes with the territory.
Diseases of our gastrointestinal (GI) tract are understandably not easy to talk about, let alone seek help for.
Ulcerative colitis is a bowel disease that causes chronic swelling and painful sores in our colon. Symptoms include diarrhea, weight loss, cramping, anemia and blood or pus in our bowel movements.
Some of us have one episode and recover. Others like Rhona continue to experience flare-ups that can, over time, damage the colon beyond repair.
When Rhona met her husband Jon, she happened to be in one of those blissful and maybe hopeful valleys between episodes.
"He had no idea what he was getting into," she says. "But he stuck by me through the whole thing."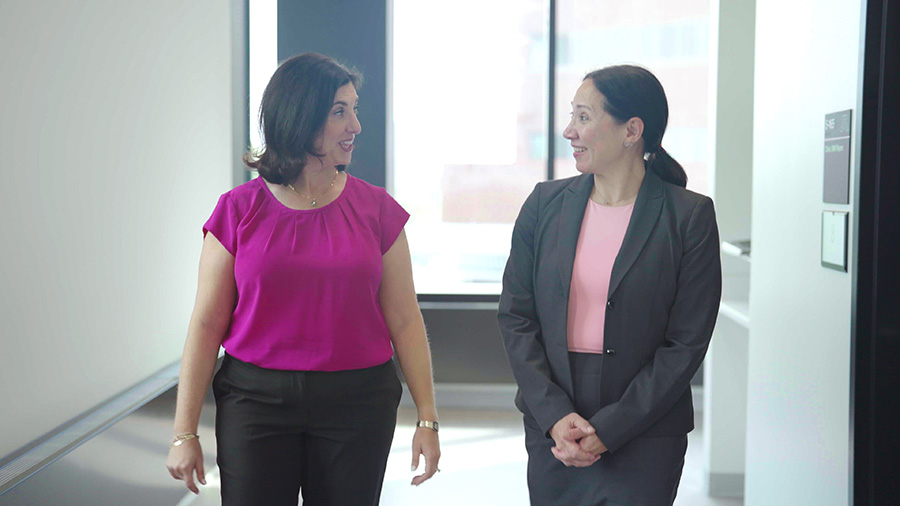 "I'm losing blood and getting worried."
Medication is the first line of treatment for the disease. For 15 years, it enabled Rhona to build a career as a lawyer and start a family with Jon.
Her first pregnancy went smoothly enough, but not her second. Symptoms worsened, especially the blood loss.
Three months from her due date, Rhona was hospitalized, with her colon so far gone the only option seemed to be emergency surgery.
"Something," Dr. Melton-Meaux admits, "I didn't want to do. The baby's life was at risk."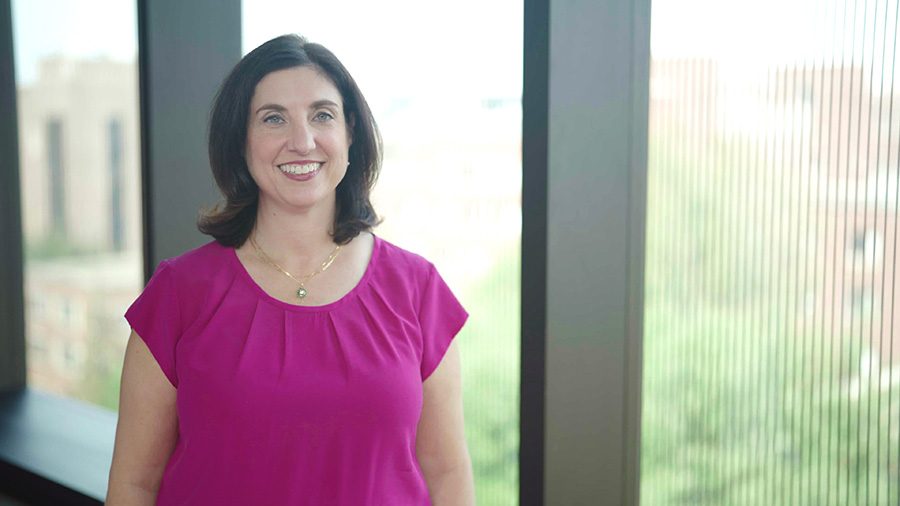 A healthy and almost full-term baby
At the 11th hour, doctors—and there was an entire team surrounding Rhona—found yet another drug to settle her GI tract down. But they warned that the medication, like others before it, would eventually lose effectiveness.
Sure enough, five months after delivering her second child, Rhona faced three progressive surgeries spread over many months: Removal, reconstruction (using her small intestine) and reattachment of her new colon.
Says Dr. Melton-Meaux: "It's surgery that took a lot of ingenuity and creativity on the part of surgeons who came before me."
"It's not just me. It's an entire team."
Dr. Melton-Meaux didn't set out to be a colorectal surgeon.
But, in training, she discovered something you can see in how Rhona lights up when the doctor enters the room. GI diseases are often a long-term struggle, which means doctors in the field form deep relationships with their patients.
That simple passion to be there for patients in every way, combined with her deep expertise in the field, is what makes Dr. Melton-Meaux so exceptional.
"I'm just a regular person."
Several years after surgery, Rhona is, in a word, free.
Free to walk around a lake or two. Free to go to school events and dinner parties. Free to sample some exotic foods at the State Fair. Free even to talk about her experience, especially if it helps raise money for the Crohn's & Colitis Foundation.
"It's still not comfortable to talk about," she says. "But it raises awareness. We need more research."
Exploring new research for patient care
Learn More as Dr. Genevieve Melton-Meaux shares her insight on new technology and solutions for patient care.
PUTTING DISCOVERY INTO PRACTICE
M Physicians are an extension of the University of Minnesota Medical School. As Medical School faculty, they are always looking for new and better ways to treat patients, whether in the laboratory or the clinic. And through clinical trials, cutting-edge therapies are sometimes available to patients when the standard of care is no longer enough.
What is Academic Medicine?
Most medicine is practiced within what is called "the standard of care." Simply put, "standard of care" is the treatment that is commonly accepted for treating illness. This is a good thing! It means that patients receive treatments that are known to be generally effective and reliable.
The goal of academic medicine is to treat patients while looking for better therapies. It takes the toughest problems from the clinic and looks for solutions in our research. Many of our physicians — leaders in their fields — are also scientists.
When a patient faces an illness that requires treatment that exceeds the standard of care, academic medicine can provide access to newer therapies.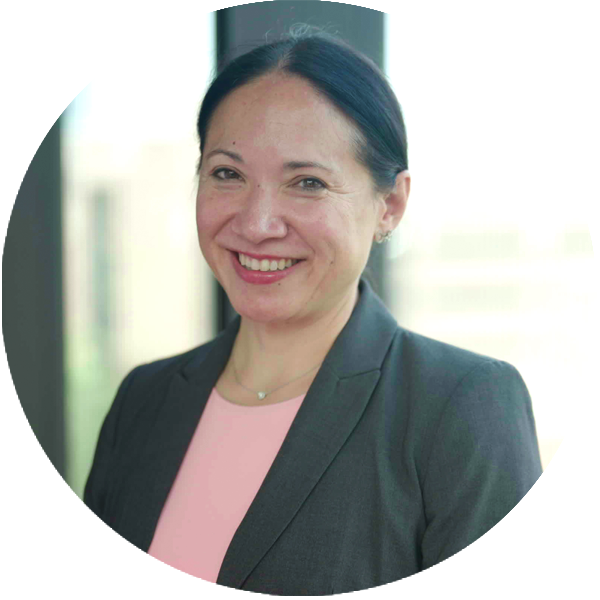 Genevieve Melton-Meaux, MD, PhD
Colon and Rectal Surgery »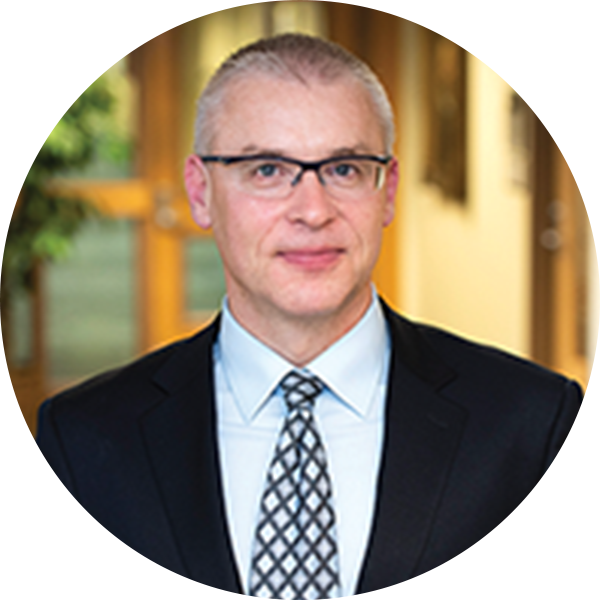 Dr. jakub tolar
Dean »