Says Dr. Damien Fair: "All the ingredients to do something big are right here, right now, and we're excited to push forward and make it happen."
Adds Dr. Michael Georgieff: "It's our mission to improve the outcomes for all of our kids, to see them have higher achievement in education and, ultimately, to have a better life."
"If you maximize collisions, something will pop."
The Institute, a partnership between the U of M's Medical School and College of Education and Human Development, expects to pull all this brainpower together in October when it opens at a site near campus along East River Road.
Great care is being taken to create what Dr. Fair calls a "special sauce," a collaborative environment that through formal and informal meetings—"collisions," to use his word—boosts breakthroughs and, ultimately, brings them from the lab to the clinicians, educators, care givers, and policy makers much faster.
"Right now," he says, "if I make a discovery in the lab, I believe on average it takes about 17 years to make an impact. That's way too slow."
"This is our big opportunity to set the brain on what turns out to be a lifespan course."
Some of the compelling science underpinning the Institute's work are what neuroscientists call windows of plasticity. There are two of them, one in our first 1,000 days beginning at conception and the other in adolescence.
The rapidly evolving brain is both more vulnerable to damage and more open to repair during those periods, which makes things like nutrition, parenting, a supportive environment and, if needed, interventions, critical to our development.
Says Dr. Georgieff: "You're talking about education potential. You're talking about job potential. You're talking about an investment in society."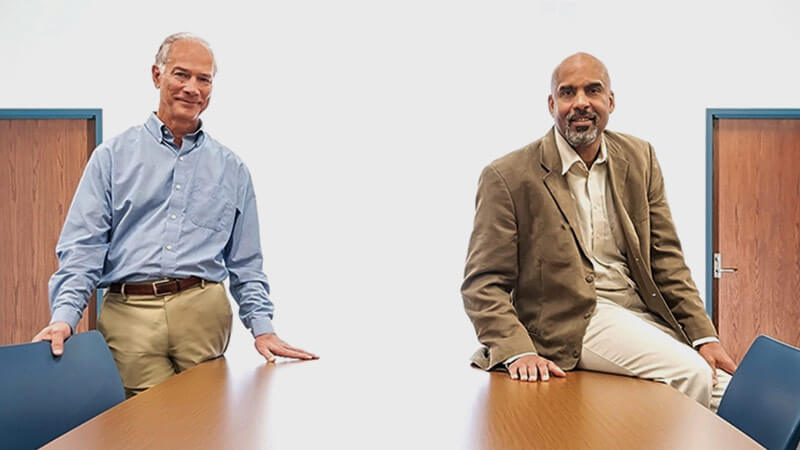 "My greatest hope is that this community feels like they are welcome."
Nothing is more important to the Institute's success than getting this information and these interventions, treatments and support programs out to where they're needed most.
And to do that, Dr. Fair brought in Dr. Anita Randolph, a neuroscientist as well as a seasoned community organizer who, in just three short months, has already met with some 70 community groups.
What started, she says, as a listening tour quickly became much more when she took a call from Somali leaders who wanted help combating high rates of autism in their community.
Dr. Randolph quickly pulled together a group of experts from the U of M and, in a demonstration of how the Institute wants to be embedded in the community, won approval to help set up the needed clinics.
"That's the format," Dr. Randolph says. "I don't just want faculty and staff to feel like I have an open-door policy. I want the community to feel it as well."
"It's all hands on deck. Everybody is required."
All in all, it's an ambitious effort that Dr. Fair concedes is a bit of a puzzle to pull together.
It involves supercharged applied and basic research, novel treatments, psychological therapy, robust education, access to U of M's vast data troves and so much more, including policy change.
Still, the promise, the rewards, could be immense. Says Dr. Georgieff: "In understanding the process of how the brain develops, especially in these critical periods, I think we cure a lot of diseases, rather than just focusing on single ones."
Take a tour of the Masonic Institute of the Developing Brain, opening in 2021