Christopher Houltberg didn't just need a doctor. He needed, well, an artist like himself.
Somebody with the creativity to navigate a complicated healthcare system.
Somebody with the tenacity to get to the bottom of why he'd lost 35 pounds and was in such excruciating pain.
Somebody with the heart to let this loving husband, this young father of two know whether he should "prepare for death or fight like hell."
Somebody… like Dr. Janine Pingel, an internal medicine and pediatric physician at University of Minnesota Physicians Mill City Clinic in downtown Minneapolis.
And, now, Christopher, an associate professor of graphic design at Augsburg University, has a spellbinding story to tell. It's one that he'll share in a pop-up exhibition along with a public conversationat the University of Minnesota Weisman Art Museum.
Says Dr. Pingel: "The easy part of medicine is the straightforward stuff. But sometimes we don't get so lucky. That just makes me work all the harder."
"Patients love to come here. It's calm. It's peaceful. It's not sterile."
Science will always be the bright and shining star of medicine.
But when partnered with art, this dynamic duo can brighten even our darkest night:
Art in the paintings, sculptures and music that welcome, soothe and engage us in places like Mill City Clinic.
Art in the ability of a provider to connect and build a relationship with a patient that leads to deeper understanding and more effective care.
Art in the out-of-the-box thinking that it takes to solve a mystery illness like Christopher's.
Says Dr. Jon Hallberg, who led the design of Mill City as its medical director: "Art allows patients to lose themselves. And it allows us to put ourselves in their shoes."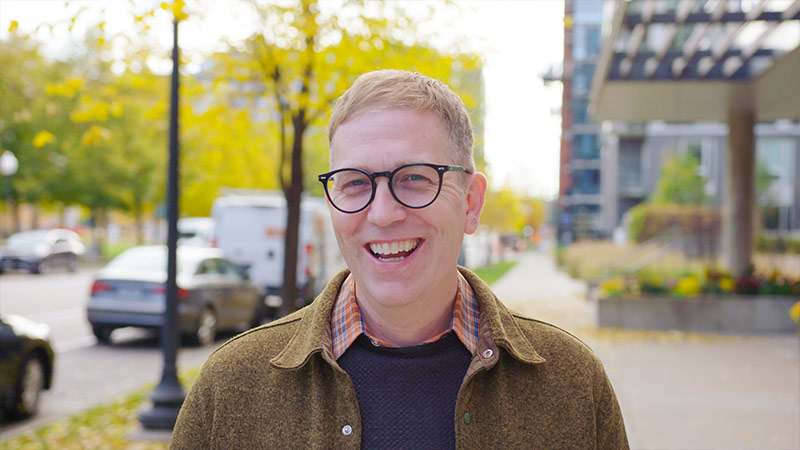 "Everywhere I went, I found a dead end."
It was Mill City's art-centric design that first attracted Christopher to the clinic— "It felt less institutional, more hospitality driven," he says.
A change in insurance, however, forced him to switch providers, which led to an endless parade of specialists.
Twenty-four doctors later, and with Christopher too sick to work or be the husband and dad that he wanted to be, he still didn't have a clue as to what was wrong.
What brought him back to Mill City, other than sheer desperation, was the simple, but powerful human connection that he'd made with Dr. Pingel.
"I knew she was a problem solver," he says. "And that resonated with me as an artist and designer. I'm always asking the question why. And so is she."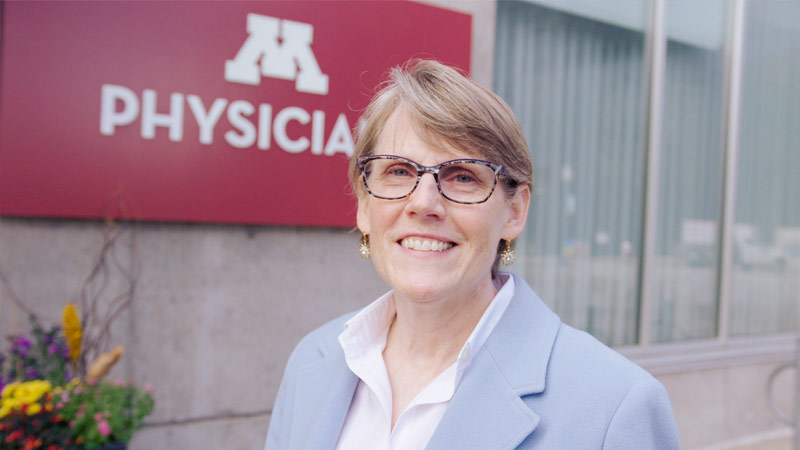 Janine Pingel, MD
Pediatric and Internal Medicine Physician at Mill City Clinic »
"When I saw him again, I knew something was drastically wrong."
Dr. Pingel pored over all of Chris's work-ups, all of his lab results, all of his imaging studies.
She suspected something might be amiss in Christopher's upper abdomen.
So, with the "luxury" of an army of brilliant specialists behind her from the University of Minnesota, she referred him to one practicing at M Health Fairview.
"Just remember," Dr. Pingel said to Christopher. "You may be seeing a specialist. But I'm still your doctor."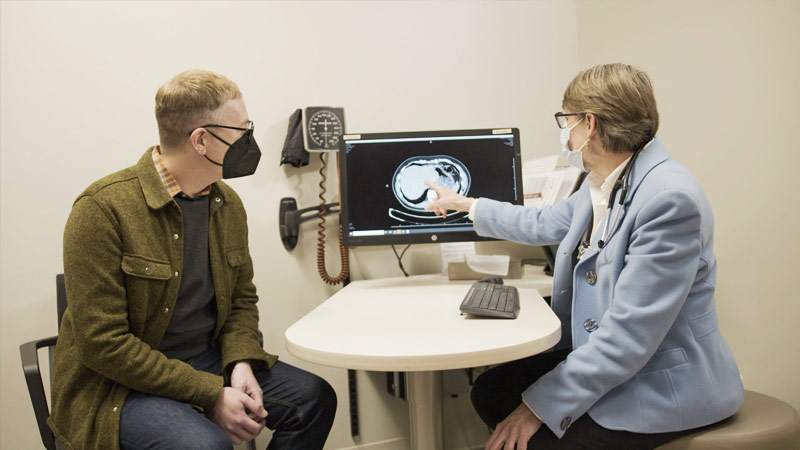 "It's called a suffering disease because your body turns on itself."
Three months and several medical dramas later, including hospitalization and a feeding tube, Christopher was diagnosed with chronic pancreatitis.
It's a disease that, because his pancreas, which makes enzymes to digest food, as well as insulin to regulate blood sugars, wasn't working properly, left him severely malnourished.
A Total Pancreatectomy and Islet Auto-Transplant (TPIAT) was recommended —"I'm told the longer the name, the more intense it is," Christopher jokes, in hindsight, of course, because the procedure was quite daunting.
His pancreas needed to be removed and islet cells transplanted into his liver to prevent diabetes.
Dr. Pingel was there every step of the way, not just doctoring but celebrating: Small victories like gaining weight. Big victories like carrying his kids up the stairs again.
And the ultimate victory: using art to share his experience.
She says: "I like to think of Chris's diagnosis as a journey. It wasn't quick. It wasn't overnight. I was always so honored that he would still stick with me."
In a unique pop-up event at the University of Minnesota Weisman Art Museum on April 6th, Chris will meet the doctors who treated him for a public conversation about the intersections of aesthetics and medicine as well as the human connection between doctor and patient. A physician panel composed of Dr. Janine Pingel (Internist), Dr. Greg Beilman (Surgeon) and Dr. Melena Bellin (Endocrinologist) will be facilitated by Dr. Jon Halberg. This panel will provide more insight into the art installation inspired by Chris' journey with chronic pancreatitis.